Article originally posted on www.insuranceneighbor.com

(opens in new tab)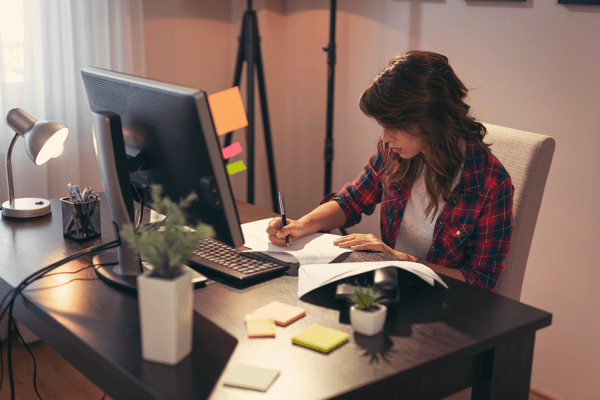 If you are a freelancer, you may think your business is too small to need insurance. The fact is that a business of any size can benefit from protection against mishaps. Our knowledgeable agency can help you design a business insurance package that provides the coverage you need at the best available rates.
Why Freelancers Need Business Insurance
If you are an independent contractor, or freelancer, you are in business for yourself and probably won't be covered by the insurance of the clients who hire you. In fact, many client contracts require you to have insurance. In addition to meeting contractual obligations, having business insurance makes you appear more professional and may lead to more business opportunities. If you have assets that need safeguarding, business insurance can help protect you against covered perils and lawsuits.
What Types of Business Insurance Do Freelancers Need?
The type of business insurance you need will depend in part on the type of work you do. The following is a general overview of the types of business insurance freelancers are likely to need.
General Liability Insurance
This is the first policy most freelancers purchase. The coverage kicks in when someone seeks compensation for property damage caused by your work or bodily injury suffered on your premises. More importantly, general liability insurance may also cover claims of trademark or copyright infringement, slander, or libel. Even people who work from home can benefit from the protections provided by this coverage.
Property Insurance
This insurance helps repair or replace assets damaged by fire, theft, and other covered events. Commercial property insurance can help protect the investments you make in your business. It covers equipment, tools, computers, and office equipment used in your business, which may be excluded or limited under homeowners and renters insurance policies.
Professional Liability Insurance
This type of insurance helps protect you against lawsuits related to professional services you provide. Also known as errors and omissions insurance, professional liability insurance helps protect freelancers accused of professional errors, including mistakes, negligence in performing work, or delivering work late or incomplete. It can pay to hire a lawyer to defend against lawsuits and to cover any judgements if you are found liable.
Commercial Auto Insurance
This coverage is needed if you have a commercial vehicle. You can also benefit if you are driving a personal vehicle while conducting business. For example, personal auto insurance may not cover you for an accident that occurred while you were driving to a meeting with a client, as the vehicle was being used for business purposes. Commercial auto insurance can help close this gap by providing:
Medical payments for injuries sustained by the driver or a third party
Liability coverage for third-party property damage and injuries
Coverage for repairs to your vehicle
Cyber Liability Insurance
The threat of a data breach is a major challenge facing businesses, large and small. Even a minor business data breach can be exorbitantly expensive. Without the protection of cyber liability insurance, a data breach could wipe out the finances of a freelancer. If you store sensitive customer data, you could benefit from this coverage.
Filed Under: Business Insurance
|
Tagged With: Business Insurance, Commercial Insurance