Article originally posted on www.insuranceneighbor.com

(opens in new tab)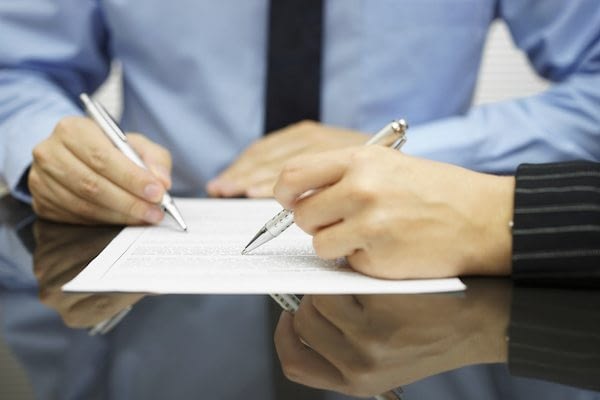 We live in a litigious society. No matter how carefully you train your employees, over the course of doing business it wouldn't be rare to be facing a lawsuit for discrimination, wrongful termination, sexual harassment, violations of the APA, retaliation claims, a liability lawsuit related to fiduciary duty, or other legal threat. You want to be protected against this type of occurrence, and EPL insurance could be your answer. EPL insurance, or "Employment Practices Liability insurance," adds a level of protection that every business owner should have in place to protect the bottom line.
EPL Insurance Protects Against Certain Types of Lawsuits
EPL insurance provides a further layer of protection for businesses, as this type of insurance protects against lawsuits associated with negligent hiring, training, and supervision, where a general liability insurance policy may not. EPL insurance also protects against legal issues between your employees and third parties such as customers when this provision is added or is part of your EPL policy.
Lawsuits are extremely stressful for business owners. With the right EPL insurance policy in place, you and your company are in a more favorable financial position when facing certain legal situations. Your policy should be customized to meet the needs of your company, based upon the type and size of your enterprise, and affordable enough to be accessible. There are several companies that offer EPL insurance products, and each policy offers different coverage. Not every policy will fit so you need to find the right one at a price that you can manage.
Another factor that could be important is the ability to select an attorney of your choice to defend against the action, rather than being represented by a lawyer chosen by the insurance company itself. Essentially, you need to thoroughly understand the terms of your EPL insurance policy before you commit, and that may not be easy on your own. Get help from a local agency that will take the time to understand your business and potential liabilities and who will then work to customize your EPL coverage so it matches your needs.
Two Type of EPL Insurance
There are two general types of EPL insurance policies: claims-made and occurrence. The difference is that a claims-made policy insures against incidents reported during the period the policy is in force. If you need to be insured against prior acts, discuss the retroactive date you need with your agent. An "occurrence" policy covers your business for claims filed during the period you were covered, even if the policy is no longer in force when the lawsuit is filed. The fact is that choosing the right EPL policy requires help from a professional who understands and can explain your options.
EPL insurance can cover the following potential business losses:
Back pay
Lost benefits
Legal fees
The losses that are covered will be listed in your policy and if you have concerns about whether you are covered for various losses, talk to our agency.
As local business owners ourselves, we truly understand the importance of the bottom line. We will work closely with you to customize your various business insurance policies so you keep your enterprise safe should a lawsuit be filed against you. Our appointment times are flexible, and we are happy to meet with you off business hours if this is more convenient for you.
Filed Under: Business Insurance
|
Tagged With: Employment Practices Liability Insurance