Article originally posted on www.insuranceneighbor.com

(opens in new tab)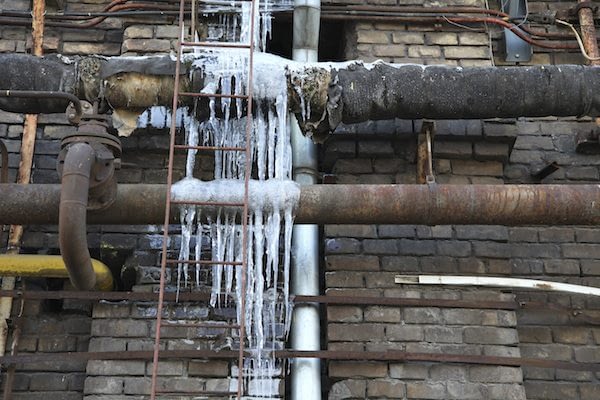 The winter months bring in weather systems that can lead to heavy property damage as well as a higher incidence of employee illness, power outages, and the possibility of weather-related closures. Sub-zero temperatures can lead to burst pipes and flooding and leave business owners dealing with an expensive clean-up.
These dangerous conditions can also increase the risk of employees, customers, or clients slipping and falling on your property. Are you prepared? As a business owner, you owe it to yourself, and to your customers and staff, to do everything possible to protect against these eventualities. An estimated 25 to 40 percent of small businesses never recover from a disaster, forcing them to close their doors forever. With the right property and casualty insurance and business insurance in place you can protect against these losses even if your business is unable to operate for weeks or longer.
Planning for Winter Weather
As a business owner, you have worked hard to establish your enterprise, and keeping it financially healthy is always important. Weather disaster planning can help you avoid financial losses. Take the following steps to protect your business over the winter months:
Risk assessment. Evaluate your business property for vulnerabilities in electrical systems, roofs, pipes, refrigeration units, or other critical systems before winter weather hits.
Assess the cost of a business interruption. Determine how much your business needs in a reserve account or in insurance coverage to be able to survive a shutdown for a week, month, and six months.
Disaster plan. Develop a disaster plan and issue it to all employees. Hold a meeting to go over the plan point by point.
Power backups. If possible, install a back-up generator to supply power to phone systems, lights, and other critical systems.
Emergency contact list. Create a list of employee phone numbers – both primary and secondary – as well as cellphone numbers, landline numbers, and email addresses for emergency contacts for each employee.
Battery-operated radio. In some severe conditions, your only source of information may be the radio. Ensure you have a quality battery-operated radio so you can get these updates.
First aid supplies. Have a full first aid kit available.
Insurance policy review. Evaluate your coverage under your existing business insurance and property insurance policies. One of our local agents can help. There may be better policies available that will provide higher levels of coverage at a lower price.
When It Comes to Business and Property Insurance, Stay Protected
There are many insurance programs that cover winter storm damage and the potential financial losses associated with snow, ice, rainstorms, and flooding. One of our local agents can arrange to meet with you at a convenient time. We are easy to reach and happy to review your existing coverage to ensure you are protected. We are committed to providing fast, personal service to our local clients, so call us today!
Filed Under: Business Insurance
|
Tagged With: Business Interruption Insurance, Commercial Property Insurance