Article originally posted on www.insuranceneighbor.com

(opens in new tab)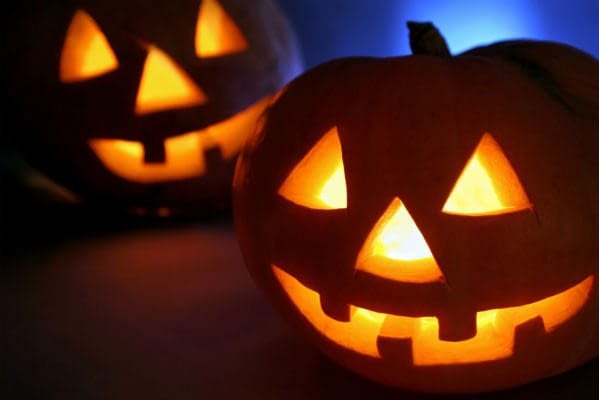 Halloween is just around the corner! While you may be planning decorations, preparing for trick-or-treaters, or organizing Halloween-themed activities, it is also important to take certain precautions to keep you and your family safe so everyone will be able to fully enjoy the evening. Check out these simple steps to a safe and fun Halloween:
Costumes can be scary and designed to frighten, but be sure to keep sharp objects out of your designs and away from children.
When trick-or-treating, always go out in groups and have at least one trusted adult nearby.
Add reflective tape to costumes so that you and your children are easily seen by passing vehicles. Reflective tape is very effective. A flashlight is also a good idea.
Obey all rules of the road and posted street signs. Remember to look both ways before crossing the street; just because you can see a car doesn't mean the driver can see you.
Do not eat or let your children eat any candy and treats which have not been inspected for tampering or possible choking hazards. Do not eat homemade treats unless they are made by someone you know and trust.
Read warning labels on all makeup, hair dye, and other materials you plan on using for your costume. By doing so, you could avoid a severe allergic reaction. Stay away from Halloween-themed contact lenses as they have been known to cause eye damage.
Using light bulbs or flameless candles when decorating is a far safer option.
Keep your entryway and porch area well-lit to reduce the risk of trick-or-treaters tripping.
If you are planning on driving on Halloween night, be on high alert for trick-or-treaters.
Never drink and drive. If you do plan on drinking, either designate a driver or hire a car service to get you where you need to go. As a party host, keep an eye on your guests and do your best to limit their alcohol intake.
Another important thing to remember is that whenever you are expecting guests at your house for a party or other activity, there is a possibility that an unfortunate accident or injury may occur. We are a local agency that can assist you in getting the personal or general liability insurance and benefits that will provide you with the most protection. Having adequate coverage means your expenses will be covered if a party guest accidentally slips and falls in your home, a trick-or-treater is injured on your property, or your belongings are stolen or damaged.
We will be able to review your policy, advise you about what coverage you have, or put together a tailor-made policy that better fits your needs and budget. Our goal is to get you the protection you need at the lowest possible cost.
As our agents live and work in the local area, we are able to meet with you at a time and place most convenient to you. Contact us today to discuss your insurance needs.
Filed Under: Personal Insurance
|
Tagged With: Homeowners Insurance